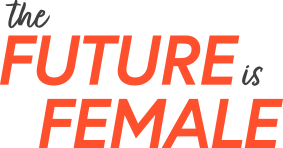 When you provide women with the right resources, education, and social support, they are capable of extraordinary things.
We're at a critical point in time
Whether it's focusing on maternal morbidity and mortality, demands on women in the workforce, or the lack of innovation in women's health, The Future is Female initiative aims to elevate these much needed conversations.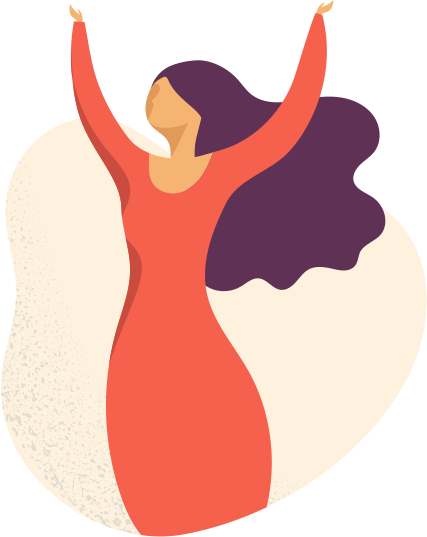 Women's Health Milestones
While we have made progress over the last several decades, investments in innovation for women's health lag behind.
1960
Birth control pill approved by the FDA
1993
Women are finally included in clinical trials to determine differences in sexes
2006
The morning after pill goes over the counter
Women will face a variety of challenges
when it comes to her own health
Many women are concerned about the side effects from opioids following C-section delivery, including the potential impact on breastfeeding and the ability to feel "fully present" in the days following birth. Further, opioids are still being used even though 84% of women surveyed expressed concerns related to opioid use.1 Women are also 40% more likely than men to become newly persistent opioid users following surgery.2 There are effective non-opioids available that can manage pain following a C-section and several other common procedures, without some of the bothersome side effects that may come with taking opioids such as constipation and dizziness.
Women address several topics with their doctor prior to surgery, yet they often neglect to ask about a proven pain management solution that can support a better recovery: a non-opioid option. Non-opioids are available for a number of common women's health procedures including C-section, mastectomy, breast reconstruction, hysterectomy, and fibroid removal, among others. Talk to your doctor about a surgical plan, that incorporates a non-opioid option, that may be right for you and your recovery after surgery.
To hear more on this topic, download the videos below
Regaining Intimacy After Cancer
Chemotherapy, hormonal therapy, surgery, or radiation may impact your desire or ability to be intimate with your partner – an unrecognized challenge for women.
The reality is: fewer than one-third of women with cancer reported receiving information about potential sexual side effects of treatments, compared to twice as many men with cancer who reported receiving such information.3
First, start the conversation. While addressing sexual dysfunction among cancer patients is complex, the right care team can offer solutions.
Whether you are experiencing a drop in libido, vaginal dryness, or self-esteem issues, there are moisturizers, lubricants, suppositories, and products that may help these complications.
To hear more on this topic, download the videos below
Understanding Pelvic Pain and Sexual Dysfunction
You are not alone. Pelvic pain affects over 25 million patients.
Nearly 70% of those with chronic pelvic pain also suffer from sexual dysfunction.
Step one is identifying the cause of the pain or discomfort as there could be several contributing factors.
Prior to your next appointment, ask yourself a few questions and share these updates with your doctor:
Are there certain points of the day or month where the pain is more intense?
Has the pain lasted longer than six months?
Is it disrupting your daily life?
Is the pain elevated during sex?
Do you have any unexpected bleeding?
To hear more on this topic, download the videos below
Issues like incontinence, pelvic pain, painful sex, prolapse, among several others, don't have to become your reality just because you had a baby. Here's the facts: 9 in 10 women experience pain with sex after having a baby. Pelvic floor therapy can help by stretching and toning the pelvic muscles.
Simply ask! Not bringing up your symptoms to your healthcare provider can do more harm than good. Your concerns should not be brushed off as normal, because there are solutions out there.
Pelvic floor therapy after childbirth should be a part of your recovery. Often a hybrid of counseling, stretching and education - it can jump start a women's recovery, because postpartum care doesn't end at the 6-week mark - it is forever.
To hear more on this topic, download the videos below
HOW TO PROMOTE THE FUTURE IS FEMALE
Use the below resources to bring awareness and knowledge of these important issues impacting women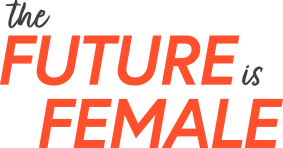 1 Pacira BioSciences, Inc. On the Rebound: What to Expect After Surgery. July 2020. [Analysis in the report was based on research conducted by Wakefield Research.]
2 Pacira BioSciences, Inc. Exposing A Silent Gateway to Persistent Opioid Use: A Choices Matter Status Report. October 2018. [Analysis in the report was based on research conducted by IQVIA Institute for Human Data Science (formerly QuintilesIMS).]
3 Reese, JB. Patient-provider Communication About Sexual Concerns in Cancer; A Systematic Review. April 2017. [J Cancer Surviv.]