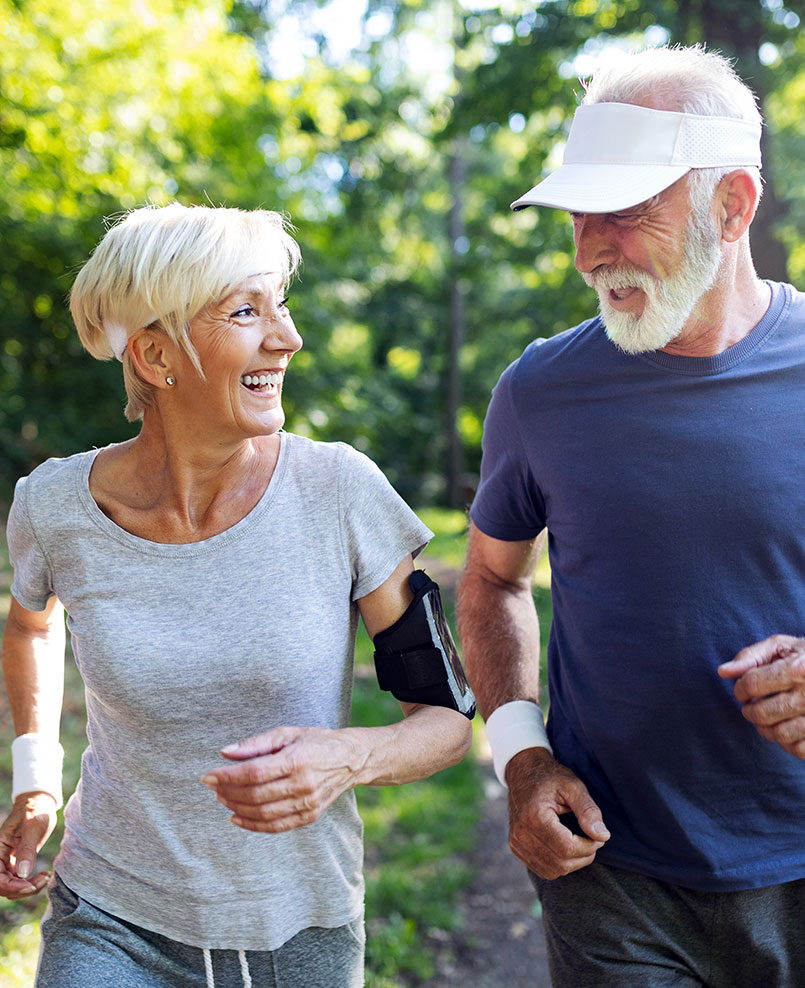 Everyday Challenges
Knees are often impacted by OA. In fact, according to a survey of 500 U.S. adults who have been treated for chronic knee pain and/or OA in the knee – 100% of patients have tried some form of treatment to address their pain, yet 97% still state that their daily lives are negatively impacted by their condition.1
Activities Patients Say Are made more difficult by knee pain1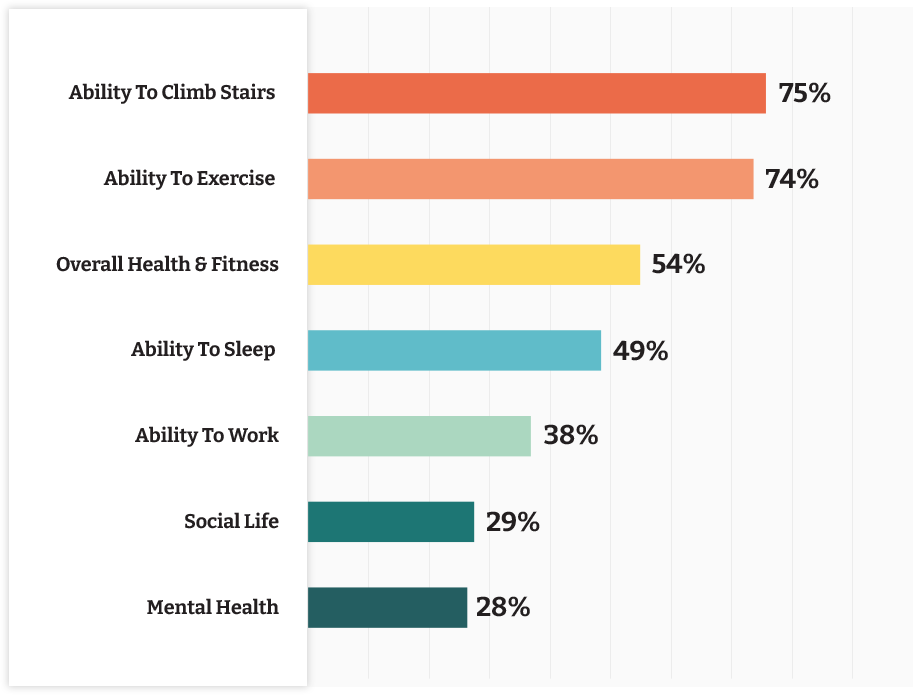 Breaking Down OA
OA is a chronic, degenerative disease, which means it never goes away and can worsen over time.
57% of chronic knee pain or OA sufferers say they have dealt with the pain for 5+ years1
32% of chronic knee pain or OA sufferers say they have dealt with the pain for a decade or more1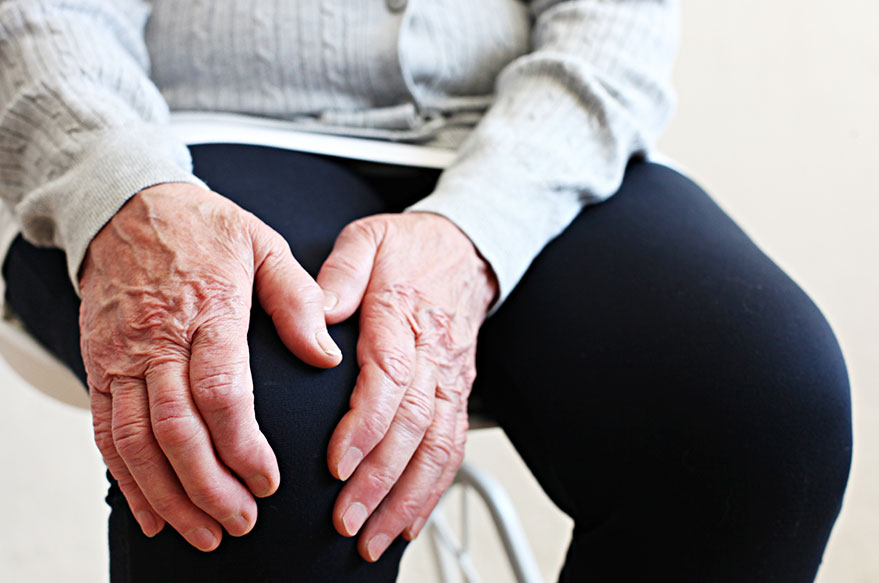 Affecting 15 million adults in the U.S., knee OA is one of the top causes of disability in older people.2
But, the Standing Up to Knee Pain survey found that patients are experiencing chronic knee pain or OA at a younger age than ever before. Nearly 40% of the patients surveyed were under the age of 50.1
Like other chronic conditions, pain from knee OA can be managed.
The Effects of Knee OA are Not Just Physical
More than 9 in 10 patients (91%) reported missing out on social events1
28% said their everyday mental health was negatively affected by their ongoing pain1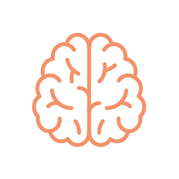 The mental impact of knee pain is concerning when coupled with the consistent use of opioids to treat long-term pain. Despite heightened awareness around the opioid epidemic and efforts to decrease opioid exposure; 45% of patients reported taking these powerful medications to treat the pain associated with knee OA.1
These co-occurring issues can be especially dangerous as patients with mental health challenges are twice as likely to have or develop a substance use disorder.
It's Time to Find Relief
There can be significant risks to postponing medical care. According to a survey of 200 U.S. health care providers that treat patients for chronic knee pain and/or OA in the knee, the most common consequences of delaying treatment include:
Consequences of Delaying treatment*1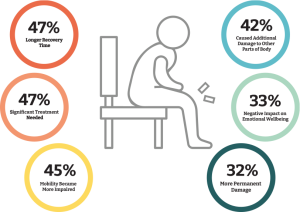 Learn more about long-acting, non-opioid treatment options and talk to your doctor to see if these options are right for you.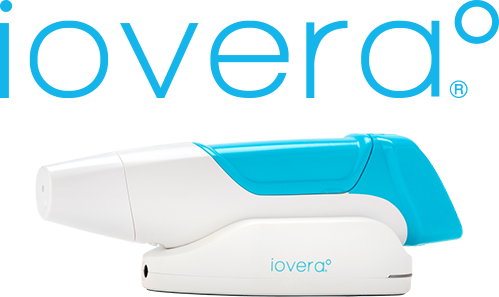 iovera° for OA
iovera° is a novel, FDA-approved non-opioid treatment that allows health care providers to block pain by delivering intense cold therapy to the targeted nerve.
The iovera° treatment uses the body's natural response to cold to treat nerves and immediately reduce pain. Treated nerves are stopped from sending pain signals for a period of time, followed by a restoration of function. Results can be felt immediately after treatment and can last up to 90 days, as the nerve regenerates over time. This technique can be used to treat chronic pain in the knee, hip, shoulder, chest, foot, ankle, spine and more.3,4
The iovera° treatment is localized and does not inject any drugs into the body.
To find a doctor in your area that uses iovera°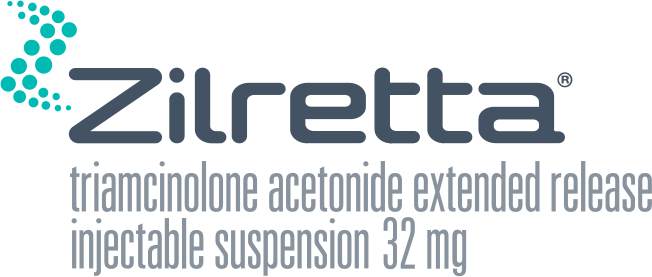 ZILRETTA for OA ZILRETTA® (triamcinolone acetonide extended-release injectable suspension) is the first and only FDA-approved treatment for OA knee pain to use extended-release microsphere technology.
Microspheres are tiny particles that are so small, they cannot be seen by the naked eye. They contain a medicine called triamcinolone acetonide, which slowly releases over time to help reduce pain and inflammation caused by OA.
With a single injection, ZILRETTA can provide relief from major OA knee pain for 3 months.5
ZILRETTA demonstrated a smaller increase in glucose levels compared to traditional triamcinolone acetonide.6
Other Pages to Checkout
Indication The iovera° system is used to destroy tissue during surgical procedures by applying freezing cold. It can also be used to produce lesions in peripheral nervous tissue by the application of cold to the selected site for the blocking of pain. It is also indicated for the relief of pain and symptoms associated with osteoarthritis of the knee for up to 90 days. The iovera° system is not indicated for treatment of central nervous system tissue.
Important Safety Information The iovera° system should not be used in people with the following conditions:
Blood that thickens when patient is exposed to cold (cryoglobulinemia), blood appearing in the urine when patient is exposed to the cold (paroxysmal cold hemoglobinuria), skin rash that appears when patient is exposed to the cold (cold urticaria), narrowing of the blood vessels in the hands and feet when patient is exposed to the cold (Raynaud's disease), and open and/or infected wounds at or near the treatment site
Patients being treated with the iovera° system (a needle-based therapy) may experience certain reactions, including, but not limited to:
Bruising, swelling, inflammation and/or redness, local pain and/or tenderness, and altered feeling at the site of application
Proper use of the device as described in the User Guide can help reduce or prevent the following reactions:
In the area(s) where you were treated: damage to the skin from being exposed to cold or heat, darkening or lightening of the skin, and dimples in the skin
Outside the area(s) where you were treated: muscles may not work or move normally
Indication and Important Risk Information
What is ZILRETTA?ZILRETTA® (triamcinolone acetonide extended-release injectable suspension) is an extended-release corticosteroid approved to manage osteoarthritis knee pain. The benefits and risks of repeat injections have not been demonstrated.
Who should not receive ZILRETTA?You should not receive a ZILRETTA injection if you are allergic to corticosteroids, triamcinolone acetonide, or any other component of the product.
What possible side effects of corticosteroids could occur with ZILRETTA?
Rare serious allergic reactions
Effects in the injected knee such as infection (with pain, swelling and restricted motion) or joint damage
Increased chance of getting an infection, and a decreased ability to fight an infection
Effects on hormone production. These effects can be reversible
Elevated blood pressure, sodium and water retention, and potassium loss
Intestinal perforation if you have certain gastrointestinal disorders
Weakening of bones
Changes in behavior or mood disturbances
Increased pressure inside the eye
What are the most common side effects of receiving a ZILRETTA injection? In multiple clinical trials, the most common side effects seen in people taking ZILRETTA were joint pain, headache, joint swelling, back pain, sore throat and runny nose, upper respiratory tract infection, and bruising.
What should you tell your doctor BEFORE receiving a ZILRETTA injection? Tell your doctor about all of the medications you are taking (including both prescription and over-the-counter medicines) and about any medical conditions, especially if you have high blood pressure, heart disease, ulcers, diverticulitis or other gastrointestinal disorders, kidney problems, diabetes, glaucoma, behavior or mood disorders, and/or infections.
What should you tell your doctor AFTER receiving a ZILRETTA injection? Contact your doctor if you develop a fever or other signs of infection, have an increase in pain along with swelling of the injected knee, restriction of joint motion, or a general feeling of discomfort. Contact your doctor immediately if you are exposed to chicken pox or measles, or for any new or worsening changes in behavior or mood.
These are not all of the possible side effects with ZILRETTA or corticosteroid medications. Please see the full Prescribing Information at www.ZILRETTALabel.com/PI.pdf. Always contact your doctor if you have questions or experience any side effects.
You are encouraged to report negative side effects of prescription drugs to the FDA. Visit www.fda.gov/medwatch, or call 1-800-FDA-1088.
References
1 Pacira BioSciences, Inc. Standing Up to Knee Pain Survey: The Physical, Social, and Mental Impact of Knee OA. September 2022 [Analysis in the report was based on research conducted by Wakefield Research.]
2 Cui A, Li H, Wang D, Zhong J, Chen Y, Lu H. Global, regional prevalence, incidence and risk factors of knee osteoarthritis in population-based studies. EClinicalMedicine. 2020 Nov 26;29-30:100587. doi: 10.1016/j.eclinm.2020.100587. PMID: 34505846; PMCID: PMC7704420.
3 Radnovich R, Scott D, Patel AT, et al. Cryoneurolysis to treat the pain and symptoms of knee osteoarthritis: a multicenter, randomized, double-blind, sham-controlled trial. Osteoarthritis Cartilage. 2017;25(8):1247-1256.
4 Pacira BioSciences, Inc. (2022). iovera° Important Safety Information. Retrieved November 10, 2022, from https://www.ioverapro.com/patient.
5 Conaghan PG, Hunter DJ, Cohen SB, et al. Effects of a single intra-articular injection of a microsphere formulation of triamcinolone acetonide on knee osteoarthritis pain: a double-blinded, randomized, placebo-controlled, multinational study. J Bone Joint Surg Am. 2018;100(8)666-677.
6 Russell SJ, Sala R, Conaghan PG, et al. Triamcinolone acetonide extended-release in patients with osteoarthritis and type 2 diabetes: a randomized, phase 2 study. Rheumatology. 2018;57(12):2235-2241.