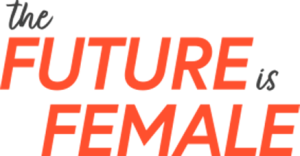 is an initiative that aims to disrupt the status quo by elevating topics that impact millions of women.
Women's voices matter and it's time to shine a light on these common yet inadequately discussed issues.
Women are
#1 Health Care Decision-Makers
Women often juggle many aspects of life simultaneously, including tackling a job, running a household, supporting friends, and caring for loved ones. In fact, one survey found that women are overwhelmingly the ones making important health care decisions for themselves, their children, significant others, and many times their parents or other family members.3
96% of women are motivated to get back to their daily routine after surgery, yet few are making medication choices that can help them rapidly rebound.
Nearly all women surveyed (97%) say they are responsible for or influence health care decisions, with 93% being the primary decision makers when it comes to activities such as planning surgeries, scheduling medical appointments, and refilling prescriptions.
67% of women are using opioids to manage pain after surgery—even though most agree they hinder everyday activities.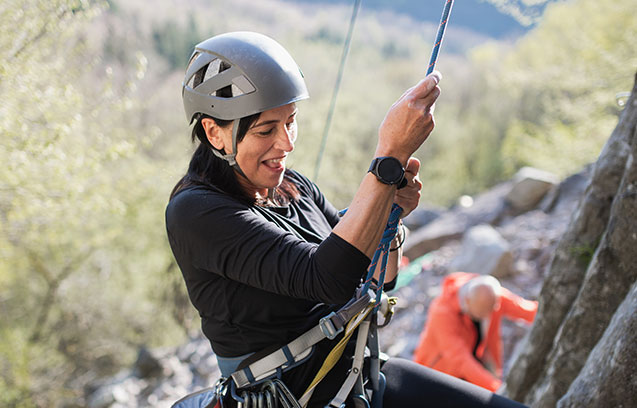 Women will face a variety of challenges when it comes to their own health
Opioid Use in Women
WHAT TO KNOW

Many women are concerned about the side effects from opioids following C-section delivery, including the potential impact on breastfeeding and the ability to feel "fully present" in the days following birth. Further, opioids are still being used even though 84% of women surveyed expressed concerns related to opioid use.3 Women are also 40% more likely than men to become newly persistent opioid users following surgery.4 There are effective non-opioids available that can manage pain following a C-section, without some of the bothersome side effects that may come with taking opioids such as constipation and dizziness.

HOW TO TALK ABOUT IT

Women address several topics with their doctor prior to surgery, yet they often neglect to ask about a proven pain management solution that can support a better recovery: a non-opioid option. Non-opioids are available for a number of common women's health procedures including C-section, mastectomy, breast reconstruction, hysterectomy, and fibroid removal, among others. Talk to your doctor about a surgical plan, that incorporates a non-opioid option, that may be right for you and your recovery after surgery.

HEAR FROM AN EXPERT

To learn more and to share information about this topic, download the resources below
Despite the desire to get back to daily life, 67% of women3 surveyed took an opioid to manage pain after surgery, which can negatively impact recovery. For example,
Opioids can cause nausea, vomiting, and constipation5
Opioids can delay how quickly you return to day-to-day activities5
Opioids can lead to dependency or, if left around the house, can pose a potential risk of misuse and abuse by others5
Hear from real-life doctors and patients
on how non-opioid options helped achieve an enhanced recovery experience.
For more information on a safe and effective non-opioid option
Regaining Intimacy After Cancer
What to know

While sexual dysfunction during and after cancer treatment is extremely common, it is oftentimes not addressed, and complicated. In fact, more than 60% of cancer survivors6 report some element of sexual dysfunction. The reality is: fewer than one-third of women with cancer reported receiving information about potential sexual side effects of treatments, compared to twice as many men with cancer who reported receiving such information.

HOW TO TALK ABOUT IT

First, start the conversation. While addressing sexual dysfunction among cancer patients is complex, the right care team can offer solutions.Whether you are experiencing a drop in libido, vaginal dryness, or self-esteem issues, there are moisturizers, lubricants, suppositories, and products that may help these complications.

Hear from an expert

To learn more and to share information about this topic, download the resources below
Understanding Pelvic Pain and Sexual Dysfunction
What to know

You are not alone. As many as 75% of women will experience pain during sex at one point in their life.
Over 80% of those with chronic pelvic pain also suffer from sexual dysfunction.
Step one is identifying the cause of the pain or discomfort as there could be several contributing factors.

HOW TO TALK ABOUT IT

Prior to your next appointment ask yourself a few questions and share these updates with your doctor:

Are there certain points of the day or month where the pain is more intense?
Has the pain lasted longer than six months?
Is it disrupting your daily life?
Is the pain elevated during sex?
Do you have any unexpected bleeding?

Hear from an expert

To learn more and to share information about this topic, download the resources below
Learn more about ways we can work together
References
1 Dow K. Looking into the Test Tube: The Birth of IVF on British Television. Med Hist. 2019 Apr;63(2):189-208. doi: 10.1017/mdh.2019.6. PMID: 30912501; PMCID: PMC6434648.
2 Hurst JH. Pioneering geneticist Mary-Claire King receives the 2014 Lasker~Koshland Special Achievement Award in Medical Science. J Clin Invest. 2014 Oct;124(10):4148-51. doi: 10.1172/JCI78507. Epub 2014 Sep 8. PMID: 25196046; PMCID: PMC4191015.
3 Pacira BioSciences, Inc. On the Rebound: What to Expect after Surgery. July 2020. [Analysis in the report was based on research conducted by Wakefield Research.]
4 Pacira BioSciences, Inc. Exposing A Silent Gateway to Persistent Opioid Use: A Choices Matter Status Report. October 2018. [Analysis in the report was based on research conducted by IQVIA Institute for Human Data Science (formerly QuintilesIMS).]
5 Tong J Gan. Poorly controlled postoperative pain: prevalence, consequences, and prevention. September 2017. [Journal of Pain Research.]
6 Wettergren L, Eriksson LE, Bergström C, Hedman C, Ahlgren J, Smedby KE, Hellman K, Henriksson R, Lampic C. Prevalence and risk factors for sexual dysfunction in young women following a cancer diagnosis – a population-based study. Acta Oncol. 2022 Sep 29:1-8. doi: 10.1080/0284186X.2022.2112283. Epub ahead of print. PMID: 36176069.