How common is
Pediatric Surgery?
3.9 million pediatric surgeries are performed
each year in the U.S.1
TYPES OF PEDIATRIC SURGERIES
ACL Repair
Scoliosis
Spinal Surgery Appendectomy
Hernia Repair
Oral Surgery (such as tonsillectomy and wisdom tooth removal)
Opioids, which are commonly prescribed to manage pain following these types of surgeries, often come with unwanted side effects including nausea, vomiting, constipation, and more.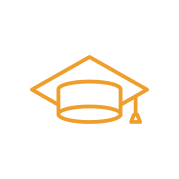 3 out of 10 kids who receive opioid prescriptions before their high school graduation are more likely to misuse opioids in the future.2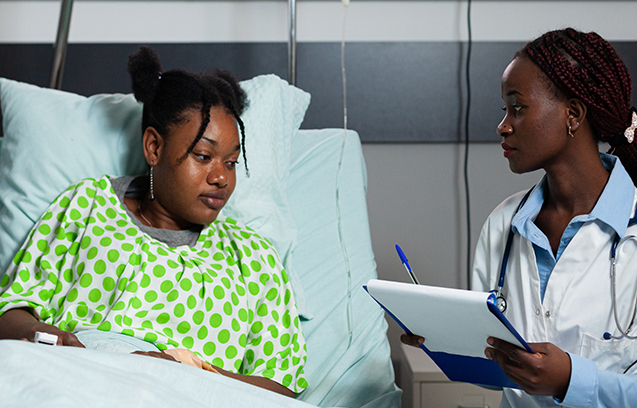 If your child is preparing to have surgery, ask about non-opioid options that can manage their pain while reducing – or in some cases eliminating – their need for opioids while providing an enhanced recovery experience.
There are effective non-opioid options available to manage pain that may help your child during recovery.

EXPAREL is the first and only FDA-approved long-lasting non-opioid pain management medication studied in ages six and above. The safety and effectiveness of EXPAREL in children has been demonstrated to provide3*
Effective pain management designed with children's safety in mind
Reduction or elimination of the need for opioids†
Long-lasting pain management for the critical first few days following surgery to help enhance recovery
*The PLAY study assessed the safety of EXPAREL in children 6 to <17 years old.
†The clinical benefit of the decrease in opioid consumption was not demonstrated in the pivotal trials.
Hear from real-life doctors and patients
on how non-opioid options helped achieve an enhanced recovery experience.
Other Pages to Check out
EXPAREL®Indication EXPAREL® (bupivacaine liposome injectable suspension) is indicated to produce postsurgical local analgesia via infiltration in patients aged 6 years and older and regional analgesia in adults via an interscalene brachial plexus nerve block, sciatic nerve block in the popliteal fossa, and an adductor canal block. Safety and efficacy have not been established in other nerve blocks.
Important Safety InformationEXPAREL should not be used in obstetrical paracervical block anesthesia. In studies in adults where EXPAREL was injected into a wound, the most common side effects were nausea, constipation, and vomiting. In studies in adults where EXPAREL was injected near a nerve, the most common side effects were nausea, fever, headache, and constipation. In the study where EXPAREL was given to children, the most common side effects were nausea, vomiting, constipation, low blood pressure, low number of red blood cells, muscle twitching, blurred vision, itching, and rapid heartbeat. EXPAREL can cause a temporary loss of feeling and/or loss of muscle movement. How much and how long the loss of feeling and/or muscle movement depends on where and how much of EXPAREL was injected and may last for up to 5 days. EXPAREL is not recommended to be used in patients younger than 6 years old for injection into the wound, for patients younger than 18 years old for injection near a nerve, and/or in pregnant women. Tell your health care provider if you or your child has liver disease, since this may affect how the active ingredient (bupivacaine) in EXPAREL is eliminated from the body.
EXPAREL should not be injected into the spine, joints, or veins. The active ingredient in EXPAREL can affect the nervous system and the cardiovascular system; may cause an allergic reaction; may cause damage if injected into the joints; and can cause a rare blood disorder.
Full Prescribing Information is available at www.EXPAREL.com/patient.
For more information, please visit www.EXPAREL.com/patient or call 1-855-793-9727. You are encouraged to report negative side effects of prescription drugs to the FDA. Visit www.fda.gov/medwatch or call 1-800-FDA-1088.
References
1 Rabbitts JA, Groenewald CB. Epidemiology of Pediatric Surgery in the United States. Paediatr Anaesth. 2020 Oct;30(10):1083-1090. doi: 10.1111/pan.13993. Epub 2020 Aug 29. PMID: 32777147; PMCID: PMC7891905.
2 Miech R, Johnston L, O'Malley PM, Keyes KM, Heard K. Prescription Opioids in Adolescence and Future Opioid Misuse. Pediatrics. 2015 Nov;136(5):e1169-77. doi: 10.1542/peds.2015-1364. PMID: 26504126; PMCID: PMC4834210.
3 Tirotta CF, de Armendi AJ, Horn ND, et al. A multicenter study to evaluate the pharmacokinetics and safety of liposomal bupivacaine for postsurgical analgesia in pediatric patients aged 6 to less than 17 years (PLAY). J Clin Anesth. 2021;75:11053.