What is
Oral Surgery?
If you need your wisdom teeth removed or surgery on your face or jaw, you will likely be referred by your doctor to a dental specialist known as an oral and maxillofacial surgeon
TYPES OF ORTHOPEDIC SURGERIES
Wisdom Teeth Removal
Jaw Surgery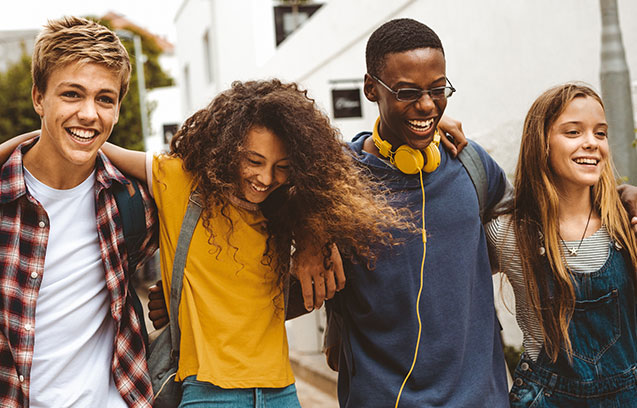 Since we rely on our mouths for everything from communication to chewing our food, it's important to have an educated discussion with your surgeon about what to expect during the recovery process, including how your pain will be managed.
Nearly 85% of young adults1 will have their wisdom teeth removed and 70% of these patients2 are prescribed opioids for postsurgical pain.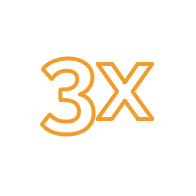 Young adults who take opioids after oral surgery are three times more likely to become long-term users.3
The American Association of Oral and Maxillofacial Surgeons (AAOMS) encourages patients to use ibuprofen as a first-line treatment for postsurgical pain. AAOMS also suggests surgeons consider using a long-acting local anesthetic, like EXPAREL, to postpone the onset and severity of postsurgical pain.
In wisdom tooth removal surgeries, patients given EXPAREL4-5 *†
Reported less pain
Required fewer opioids‡
* For patients undergoing the study defined protocols.
†Based on clinical studies of surgeries using EXPAREL as an alternative to standard of care.
‡ The clinical benefit of the decrease in opioid consumption was not demonstrated in the pivotal trials.
Other Pages to Check out
EXPAREL®Indication EXPAREL® (bupivacaine liposome injectable suspension) is indicated to produce postsurgical local analgesia via infiltration in patients aged 6 years and older and regional analgesia in adults via an interscalene brachial plexus nerve block, sciatic nerve block in the popliteal fossa, and an adductor canal block. Safety and efficacy have not been established in other nerve blocks.
Important Safety InformationEXPAREL should not be used in obstetrical paracervical block anesthesia. In studies in adults where EXPAREL was injected into a wound, the most common side effects were nausea, constipation, and vomiting. In studies in adults where EXPAREL was injected near a nerve, the most common side effects were nausea, fever, headache, and constipation. In the study where EXPAREL was given to children, the most common side effects were nausea, vomiting, constipation, low blood pressure, low number of red blood cells, muscle twitching, blurred vision, itching, and rapid heartbeat. EXPAREL can cause a temporary loss of feeling and/or loss of muscle movement. How much and how long the loss of feeling and/or muscle movement depends on where and how much of EXPAREL was injected and may last for up to 5 days. EXPAREL is not recommended to be used in patients younger than 6 years old for injection into the wound, for patients younger than 18 years old for injection near a nerve, and/or in pregnant women. Tell your health care provider if you or your child has liver disease, since this may affect how the active ingredient (bupivacaine) in EXPAREL is eliminated from the body.
EXPAREL should not be injected into the spine, joints, or veins. The active ingredient in EXPAREL can affect the nervous system and the cardiovascular system; may cause an allergic reaction; may cause damage if injected into the joints; and can cause a rare blood disorder.
Full Prescribing Information is available at www.EXPAREL.com/patient.
For more information, please visit www.EXPAREL.com/patient or call 1-855-793-9727. You are encouraged to report negative side effects of prescription drugs to the FDA. Visit www.fda.gov/medwatch or call 1-800-FDA-1088.
References
1 Friedman JW. The prophylactic extraction of third molars: a public health hazard. Am J Public Health. 2007 Sep;97(9):1554-9. doi: 10.2105/AJPH.2006.100271. Epub 2007 Jul 31. PMID: 17666691; PMCID: PMC1963310.
2 Harbaugh CM, Nalliah RP, Hu HM, Englesbe MJ, Waljee JF, Brummett CM. Persistent Opioid Use After Wisdom Tooth Extraction. JAMA. 2018 Aug 7;320(5):504-506. doi: 10.1001/jama.2018.9023. PMID: 30088000; PMCID: PMC6142986.
3 Miech R, Johnston L, O'Malley PM, Keyes KM, Heard K. Prescription Opioids in Adolescence and Future Opioid Misuse. Pediatrics. 2015 Nov;136(5):e1169-77. doi: 10.1542/peds.2015-1364. PMID: 26504126; PMCID: PMC4834210.
4 Lieblich, S. E., Misiek, D., Olczak, J., Fleck, H., Waterman, F. (2021). A retrospective cross-sectionalstudy of the effect of liposomal bupivacaine on postoperative opioid prescribing after third molar extraction. Journal of Oral and Maxillofacial Surgery. 2021;79(7).