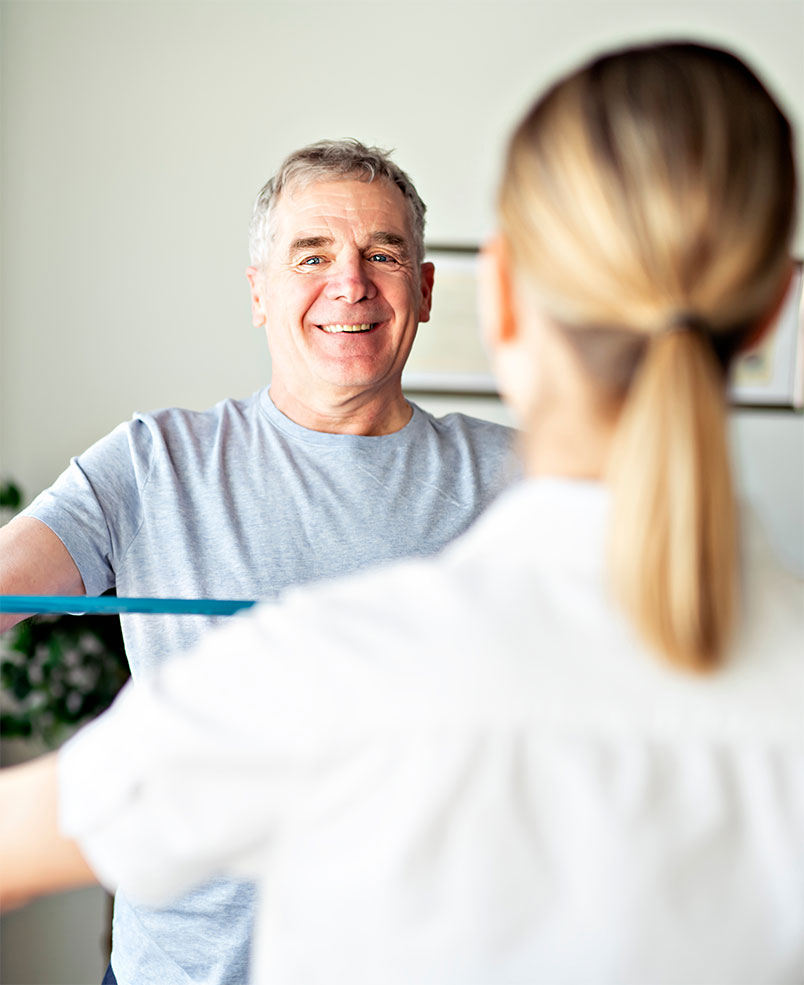 More Information on Rehab
Depending on your surgery, you may be placed in inpatient rehab, meaning you will stay at a recovery center, or outpatient, which means you live at home but get therapy during regular appointments throughout the week.
If you followed a prehab plan, your overall rehab experience might be speedier. In fact, people going through prehab before knee and hip replacement surgeries were 73% less likely to need to have inpatient rehab after their surgery.3
It is important to remember that rehab can be a lengthy process as your body works to regain strength following surgery. Work with your team of doctors, physical therapists, and caregivers to ensure you are following a plan that will help you recover quickly and safely.
Prepare for your return home to ensure the transition is as smooth as possible after surgery. You may need help with everyday tasks such as lifting heavy items, running errands, taking care of other family members, and so on.
Your plan will be unique to your needs,
but you might want to consider having a friend or family member prepared to assist you during your recovery.
Ask a caregiver to help keep track of your medications and secure refills, if needed. It is okay to ask for help!
Opioids are not for everyone. While opioids have been commonly used to manage pain after surgery, they can also contribute to an extended recovery period.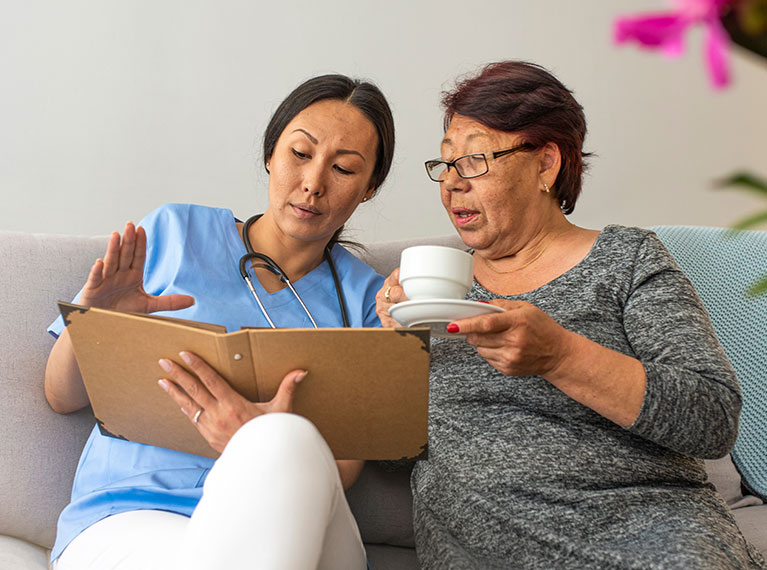 Understand the difference between
Opioid Dependency, Persistent Use, and Addiction
Dependency. Occurs when the body adapts to the drug and requires more of it to achieve a certain effect (also known as tolerance). Becoming dependent on a prescription medication may cause drug-related physical or mental symptoms if drug use is stopped quickly (also known as withdrawal). Physical dependence can happen with the chronic use of many drugs—including opioids, even if taken as instructed.
Persistent Use. It's estimated that 3 million Americans will become persistent users of opioids each year following initial exposure after surgery. This means they continue to use opioids 3 to 6 months after their procedure, often requiring prescription refills.4
Addiction. Addiction is a complex, chronic brain disease characterized by compulsive drug seeking and use, despite harmful consequences. In many cases, drug use becomes the main priority, regardless of the harm they may cause to themselves or others. An addiction causes people to act irrationally when they don't have the substance they are addicted to in their system.
Other Pages to Check out
References
1 WebMD. How Rehab Can Help You Recover From Surgery. January 2020. [Reviewed by Nayana Ambardekar, MD]
2 Life & Health Care. What is Ambulation. June 2020.
3 Arthritis.org. Pre-hab for Surgery. June 2020.
4 Pacira Pharmaceuticals, Inc. United States for Non-Dependence Report. October 2017. [Analysis in the report was based on research conducted by the QuintilesIMS Institute.]