Except for urgent or emergency surgery, most people have time to plan for and thoroughly research the procedure, potential surgeons, and expected outcomes.
Here are a few tips to help you prepare:
Find a surgeon. Take the time to find the right surgeon for you. Your health care provider will likely offer some suggestions, but it can also be helpful to ask for recommendations from friends and loved ones. Once you have a list of potential surgeons, check to confirm they are in-network (in your insurance plan), then research the doctor's experience and credentials.
Schedule consultation(s). Talking to more than one surgeon can help solidify your decision to have the surgery, and it can also give you an opportunity to learn more about what range of pain management options are available for your procedure and recovery.
List out your questions. Bring your questions and a loved one with you to your appointment so you have someone to compare notes with afterward. Your doctor should be able to answer your questions about the procedure, such as how your pain will be managed before, during, and after surgery, and what you can expect throughout the recovery process.
Before your surgery, take the time to discuss your pain management options with your surgeon.
There are non-opioid options that can represent an X-Factor for recovery.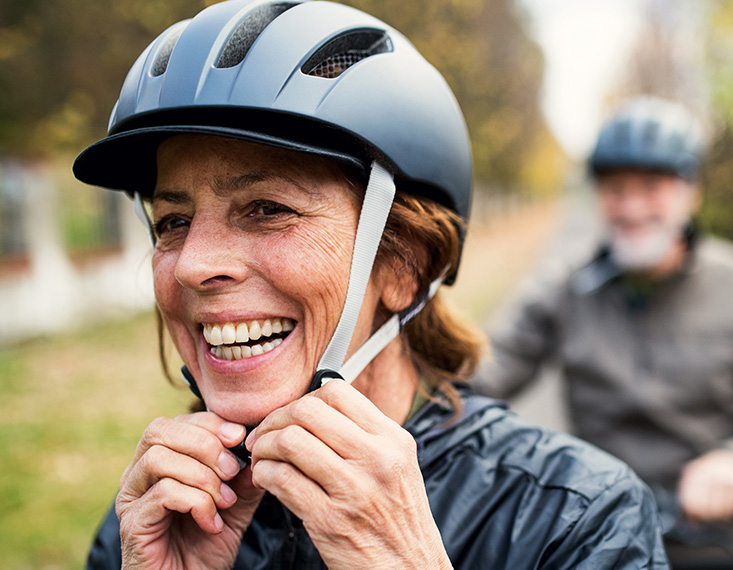 No matter how big or small your surgery may be, it's important to be aware of the details that will impact your experience, including how your pain will be managed.
Pain is personal.
It's important to talk to your doctor about creating a customized plan that's right for you.
Consider These Key Factors:
The best way to reduce opioid exposure is for your clinician to use a "multimodal" pain management approach, meaning that multiple types of pain medication are used in the smallest effective doses, alongside other non-medication methods, to provide effective pain control with minimal side effects and less opioids.1
There are many different combinations of non-opioid treatments that make up a multimodal pain management plan, including:
Intravenous (IV) acetaminophen
Non-steroidal anti-inflammatories (NSAIDs)
(such as naproxen or ibuprofen, local anesthetics, gabapentin, etc.)

EXPAREL, when combined with other non-opioid options, can represent an X-Factor in surgical recovery.
This long-acting, non-opioid is injected during surgery and numbs the part of the body where surgery was performed—unlike opioids, which affect your whole body.
EXPAREL starts controlling pain during surgery and continues for the first few days after surgery, when patients need it most.
EXPAREL is proven in clinical trials to reduce the need for opioids.2*
*Clinical benefit of the decrease in opioid consumption was not demonstrated in the pivotal trials
EXPAREL can provide relief after all kinds of surgeries, including:
To find a doctor in your area that uses EXPAREL
Other Pages to Checkout
Indication EXPAREL® (bupivacaine liposome injectable suspension) is indicated in patients 6 years of age and older for single-dose infiltration to produce postsurgical local analgesia, and in adults as an interscalene brachial plexus nerve block to produce postsurgical regional analgesia. Safety and efficacy have not been established in other nerve blocks.
Important Safety Information
EXPAREL should not be used in obstetrical paracervical block anesthesia.
In studies in adults where EXPAREL was injected into a wound, the most common side effects were nausea, constipation, and vomiting.
In studies in adults where EXPAREL was injected near a nerve, the most common side effects were nausea, fever, and constipation.
In the study where EXPAREL was given to children, the most common side effects were nausea, vomiting, constipation, low blood pressure, low number of red blood cells, muscle twitching, blurred vision, itching, and rapid heartbeat.
EXPAREL can cause a temporary loss of feeling and/or loss of muscle movement. How much and how long the loss of feeling and/or muscle movement depends on where and how much of EXPAREL was injected and may last for up to 5 days.
EXPAREL is not recommended to be used in patients younger than 6 years old for injection into the wound, for patients younger than 18 years old for injection near a nerve, and/or in pregnant women.
Tell your health care provider if you or your child has liver disease, since this may affect how the active ingredient (bupivacaine) in EXPAREL is eliminated from the body.
EXPAREL should not be injected into the spine, joints, or veins.
The active ingredient in EXPAREL can affect the nervous system and the cardiovascular system; may cause an allergic reaction; may cause damage if injected into the joints; and can cause a rare blood disorder.
For full prescribing information, please visit www.EXPAREL.com or call 1-855-793-9727. You are encouraged to report negative side effects to the FDA. Visit www.fda.gov/medwatch or call 1-800-FDA-1088.
References
1 Kay AB, White T, Baldwin M, Gardner S, Daley LM, Majercik S. Less Is More: A Multimodal Pain Management Strategy Is Associated With Reduced Opioid Use in Hospitalized Trauma Patients. J Surg Res. 2022 Oct;278:161-168. doi: 10.1016/j.jss.2022.04.032. Epub 2022 May 20. PMID: 35605568.
2 Mont MA, Beaver WB, Dysart SH, Barrington JW, Del Gaizo DJ. Local infiltration analgesia with liposomal bupivacaine improves pain scores and reduces opioid use after total knee arthroplasty: results of a randomized controlled trial. J Arthroplasty. 2018;33(1):90-96. doi:10.1016/j.arth.2017.07.024.